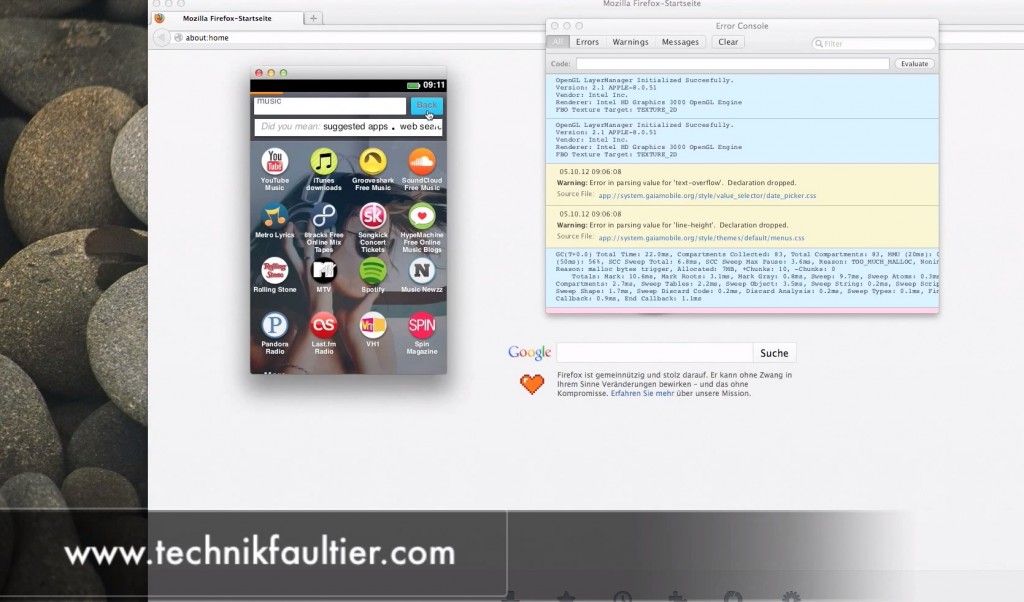 Na was haben wir denn hier? Eine Erweiterung für den Firefox Browser, erhältlich für Windows, Mac und Linux. Installieren, starten und schon kann man sich einen ersten Eindruck von Firefox OS verschaffen. Die Jungs und Mädels von Mozilla arbeiten fleißig daran ihr Betriebssystem für Smartphones und Tablets noch dieses Jahr fertig zu stellen. Anfang 2013 soll es dann auch schon das erste Gerät von ZTE geben. Alcatel soll folgen. Auch soll es möglich sein Firefox OS auf einigen Android Geräten problemlos zu installieren. Android runter und Fuchs drauf, das wurde bereits auf dem Galax S2 und dem Nexus erfolgreich demonstriert. Wer selber mal etwas damit rumspielen will:
Download Link: http://people.mozilla.com/~myk/r2d2b2g/
The video cannot be shown at the moment. Please try again later.