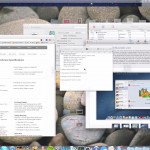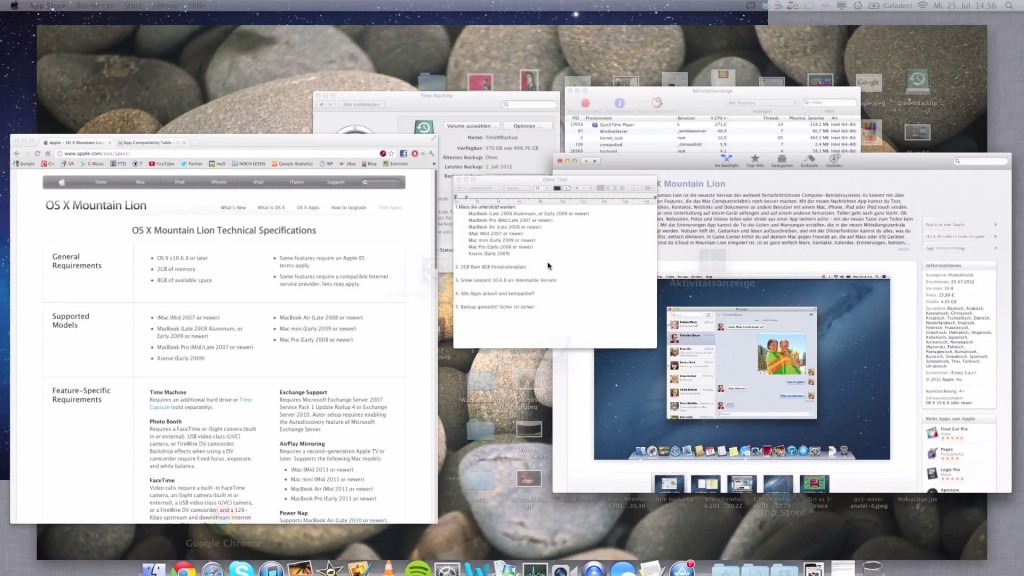 Die Spatzen pfeifen es von den Dächern, Apples neues Mac Betriebssystem Mountain Lion ist da. Auch ich habe mein MacBook Air schon darauf vorbereitet. Hier einige kleine Tipps von der Faultier Checkliste:
1. Ist mein Mac überhaupt für das Update geeignet?
2. Genügend RAM und Festplattenspeicher?
3. Habe ich mindestens Mac OS X 10.6.8 Snow Leopard installiert?
4. Alle Apps und Programme kompatible und auf dem neusten Stand?
5. Zur Sicherheit noch ein Time Machine Backup machen!
The video cannot be shown at the moment. Please try again later.